Memberships * Packages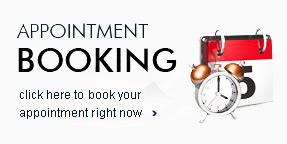 Spa Packages...
Spa Sampler - facials, shampoo & style, manicure and pedicures from $99.98
Queen for a Day - facial, eyebrows sculpting, shampoo & style, smart spa manicure, scalp massage and pedicure $269.99.
King for a Day - sugar massage 60 minutes, facial, hair cut, naked manicure and pedicure $199.99.
P.O.P. (pay one price) Program
ATIKA Styles Beauty Salon have put together our most requested service in one reduce price. It's a weekly subscriptions with a low-monthly payment. Beauty services are unlimited salon visits. It's like having your personal VIP discount card. Choose from a variety of services in hair, skin and nails. Truly, it's our most unique program without having coupons or deal of the day.
HERE'S HOW IT WORKS:
Select the beauty service you want,
Pay for the service
Schedule your appointment
It's that easy!
Take a look at the beauty services offered:
Flat Iron, Shampoo Blowdry & Curl, Roller Set, Eyebrows Arch, Lip and Chin Hair Removal,
Classic Facial, and Zoya's Naked Manicure Nail Teatment
Have the beauty you want, now.
POP services & pricing:
Hair styles listed above as low $195
Eyebrows Arch as low $38.99
Naked Manicure $145.96
Facials as low $195
*Some restrictions apply. ATIKA Styles Beauty Salon reserves the right to modify, cancel and refuse program/service. Terms and prices are provided at the time of purchase. Services are unlimited visits.
Treatments
Sugar Massage Hand and Arm

Schedule your appointment today. Call 216 459-8874, text or email atikastyles2@att.net now!
Fast Track To Beautiful Hair...
Fast Track to Beautiful Hair is a fundamental process in transforming weak, stressed, comprised strands to renew, rejuvenate and refresh hair to its normal integrity. Adding strength and hydration to the hair while providing better opportunity for hair growth to enjoy it longer. The Fast Track to Beautiful Hair also combines necessary services to create the results you desire. Clients can establish the look you want and have beautiful hair like you've ever known.
It's design helps refortify, rehydrate and retain hair through understanding your hair type and texture. Beauty specialist work with you to customize hairstyles and professional products that are right for you. Clients that are equipped with apposite resources prevents continuous damage, understands the importance of protecting the hair to promote growth. Also maintain improved hair for optimal performance working together to produce their best hair ever.
Remember, more is required from you. STOP the unnecessary hair loss - you must make a difference in your hair routine. But you don't have to do it alone. Together we can help you achieve fabulous looking hair. You deserve better-even the best... You owe it to yourself... Sub-par only sees the glass half empty.
Change your routine...
No more dry, damage hair.
Establish the look you want, Now!
SIGN-UP AT ATIKA STYLES BEAUTY SALON FOR YOUR
CHOOSE: HAIR, SCALP OR BOTH WITH BI-WEEKLY SESSIONS
Contact ATIKA Styles Beauty Salon at (216)459-8874