Memberships * Packages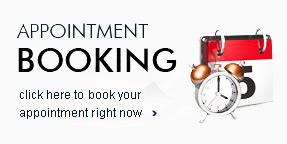 Fast Track To Healthy Hair
Fast Track to Healthy Hair is a fundamental process in transforming weak, stressed, comprised strands to renew, rejuvenate and refresh hair to its normal integrity. Adding strength and hydration to the hair while providing better opportunity for hair growth to enjoy it longer. The Fast Track to Healthy Hair also combines necessary services to create the results you desire. Clients can establish the look you want and have beautiful hair like you've ever known.
It's design helps refortify, rehydrate and retain hair through understanding your hair type and texture. Beauty specialist work with you to customize hairstyles and professional products that are right for you. Clients that are equipped with apposite resources prevents continuous damage, understands the importance of protecting the hair to promote growth. Also maintain improved hair for optimal performance working together to produce their best hair ever.
Remember, more is required from you!
STOP! the unnecessary hair loss - you must make a difference in your hair routine.
But you don't have to do it alone. Together we can help you achieve fabulous looking hair.
You deserve better-even the best... You owe it to yourself... Sub-par only sees the glass half empty.
Change your routine...
No more dry, damage hair and hard to grow hair.
Establish the look you want, Now!
YOU'LL LOVE THIS!
WEEKLY & BI-WEEKLY SESSIONS
PRIORITY RESERVATION
ONE-to-ONE HAIR CARE SERVICE
SCALP & HAIR ANALYSIS
UNLIMITED CONDITION, HAIR & SCALP TREATMENTS
HAIRCUTS
RELAXER TOUCH-UP
COLOR RETOUCH...
NOW AVAILABLE!
Wouldn't you want beautiful hair?
Here's how!!!
Introducing three new memberships...
Select the right one for you!
Starting at $4.99 a month!