Experience excellence in service!
We offer a wide variety of top quality services to fit your style, help you determine the best services for your needs and deliver the kind of quality and value you can only get from a trained professional. Check out our complete service menu below to get a feel for what we do. Please note: Service prices and availability are subject to change without notice.
Cuts & Color Un-leashed
Expert coloring and highlighting services by our professional staff. Professional hair coloring and highlighting services are available using the highest quality products available only through professional salons. Call for a consultation to discuss your hair color goals and develop a plan with your colorist to reach your objectives.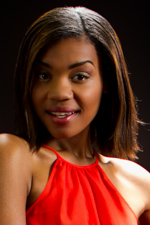 Permanent Hair Coloring and Highlights
Permanent, Demi-permanent, Highlights and Lowlights
Semi-permanent Hair Color
$50.00 and up
$100 and up
$140 and up
$100 and up
$85 and up
$100 and up
$95 and up
$75 and up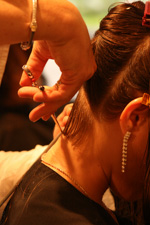 Basic hair cuts are available to keep your tresses even while precision and more edgy cuts explores and show-off your creative style. Various techniques are utilized to attain the look you want. All while getting rid of unsightly split and rough ends with regular cuts from our exceptional team, you will love the way you look!
Hair cut, Shampoo & Style
$50.00
$85 and up
$25.00
$65.00
$75.00
$45.00 and up
Refresh, balance and add shine to natural and colored hair. An ideal service for men to blend or cover up gray/white strands.

Return to Top
Service Policy
If you are unable to keep your appointment, please contact us prior to 48 hours to avoid cancellation fees. A full modus operandi for patron to cancel can be viewed in-salon or while booking online. Please call (216)459-8874, email info@atikastyles.com or use the button on this page to schedule today. Currently no Walk-ins until further notice. Same day appointments are welcomed with a three-hour notice!